O X F O R D R O C K S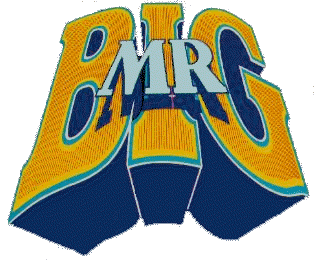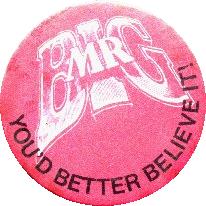 MR BIG / BROKEN HOME
and DICKEN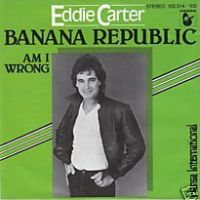 [13 March 2010] Two x Mr Big picture sleeve singles from France discovered! "Lucky Man" b/w "Time For A Laugh" (1975) and "Romeo b/w "Photographic Smile" (1977) has suddenly turned up. "Lucky Man" is the earliest known Mr Big picture sleeve. More info!

Eddie Carter solo single discovered! After he left Mr Big, Eddie Carter signed a solo deal with Hansa International in Germany and released a solo single for them in 1980, housed in a nice picture sleeve. The two songs, "Banana Republic" and "Am I Wrong" were both written by Eddie. Interestingly, the sleeve also states that other recordings with Eddie exists! More info!

[24 June 2008] SUNFLY - Eddie Carter and John Burnip's band! Sunfly was Eddie's band prior to him joining Mr Big in the early 70s - and the band reformed in the 90s, with John Burnip joining them on drums. They released a CD in 2004 called "When the Crowd Has Gone" (pictured right) - it is supposedly available from their website, but it's been 3 years since I placed my order, so don't hold your breath! Anyway, the current line-up is Eddie Carter (vocals, electric rhythm 12 string guitar,harmonica), Johnny Hadfield (vocals, electric lead12 string, slide guitar, mandolin), Tony Hadfield (vocals, bass guitar), John Burnip (drums) and Nick Withers (percussion). The band is still gigging and have new concerts scheduled for Wed 25th June 2008, Sun 29th June 2008 and Mon 30th June 2008. Check their website for more information: www.hometown.aol.co.uk/johnnyhadfield/SUNFLY/index.htm (PS - get in touch guys, I need your CD!)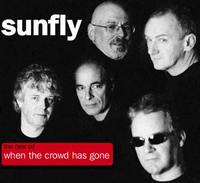 [24 April 2008] Dicken's MySpace update! Earlier this year Dicken streamed 4 new songs called "Flame Of Love", "I Close My Eyes", "Peace Without Jesus" and "Wake Up Sleeper" on a new MySpace profile which sadly no longer exist. It appears Dicken is rather busy on the MySpace community and he now has three different forums - all of which also includes rare video footage of him and Paul Gibbons "Peculiar People" (Live footage at rehearsals in 1983) and Dicken rehearsing "It's all over" in 1985:
- www.myspace.com/mrbig70sorginal (Mr Big 2008)
- www.myspace.com/brokenhomeanddicken (Broken Home and Dicken)
- www.myspace.com/70smrbig (the old Mr Big)

Dicken interview! It may be old news to most of you, but Dicken was interviewed by Brian Rademacher for Rock Eyez (internet magazine) in May 2007. Click here to read it - good stuff!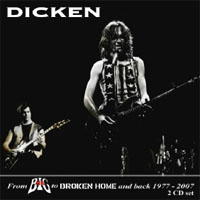 [UPDATE 06 August 2007] "From Mr Big to Broken Home and Back" - new CD! Angel Air released a 2CD compilation entitled "From Mr Big to Broken Home and Back" on 06 August 2007 (Angel Air SJPCD247) - pictured right. The working title for this compilation was "dicken rock n songs 1977-2007". Explains Dicken: "I am getting an album together with about 30 tracks, taken from what I would call my favorite songs that I wrote from Mr Big to Broken Home and back in the period 1977 to 2007. It will be a 2CD set. I have re-edited a lot of the songs, and I think they sound far better now. One CD is rock, the other is more songy ie romeo and hold me..and more.." The 2CD set also includes a couple unreleased songs. More info!

[09 February 2007] Mr Big news update! Dicken finally did a gig with the new Mr Big just before Christmas 2006, and they are contemplating doing another album...called "Something Special". The new band consists of Dicken, Eddie Carter, Paul Gibbons, Simon Saunders, and Bob. Check out the new band and a new song also called "Something Special" on MySpace!

Exclusive Mr Big video #2! I have uploaded the 1977 promo video for "Romeo" on my myspace.com page. Click here to see the video!
[07 June 2006] "Sweet Silence" CD available (again)! The digitally remastered 2004 UK release on Zoom Records has been made available again, having been out of print for some time. Be sure to grab your copy now!

Exclusive Mr Big video! Inspired by Dicken, I have created my own page at myspace.com and uploaded a video of Mr Big performing "For The Fun To Find" on the UK TV show "Supersonic" in 1976. Click here to see the video!

[30 April 2006] New Mr Big material at www.myspace.com! Dicken and Eddie Carter got together with Chris Hutchinson on vocals and keys, Simon Saunders on drums and John East on bass last year - and they recorded new material before Christmas. Says Dicken: "it sounded very good... specially the 3 vocals together... we wrote a couple of songs... we will call it MR BIG regardless of the other band." Dicken has created a profile on www.myspace.com to promote his current band - and uploaded four of the new Mr Big recordings ("Heaven Is For You", "Matchstick Cross", "Look For Love", "Why Wait For Love")! There are also separate profiles for the original Mr Big and Broken Home. Songs will be changed every so often so be sure to check back often (and tell all your friends)! Myspace.com links: Broken Home | (the original) Mr Big | (the new) Mr Big

UPDATE 07 June 2006: myspace have deleted one of the sites (the one with the new songs). Apparently they have received a complaint from someone, but Dicken has no idea why..... Billy Sheehan's Mr Big (the US band) was also deleted around the same time, so there must be something going on!

More Dicken news! Dicken has recorded lots of stuff at home for a "what the dickens" album and he has been working on an album of Christian songs, many are done already and ready to go, he is just reworking a couple of them. Angel Air Records have expressed an interest in releasing new material by Dicken, but no deals have been made, yet. A live Broken Home album is also a possibility.

"Six Bend Trap" - movie soundtrack! The song "Rainbow Bridge" by Mr Big UK is used on the sound track of a feature film called "Six Bend Trap". The movie is about dog racing in the north of the UK and the premiere was 16 April 2006. Visit www.sixbendtrapmovie.com for more information.
---
all original material on this site is © 1998 - 2004
by Sven Gusevik ( )