Love Affair/STEVE ELLIS: Time Hasn't Changed Us (2015)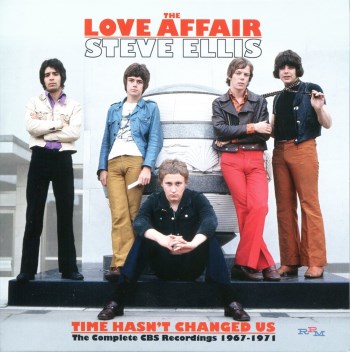 "Time Hasn't Changed Us" (the Complete CBS Recordings 1967-1971) is a 3CD box-set issued by Cherry Red on 29 June 2015, encompassing both The Love Affair's entire recordings 1967-1970 and Steve Ellis' subsequent solo recordings. As well as boasting all his singles A's and B's, Disc 3 comprises sessions for a Steve Ellis solo album, abandoned at the time (and first released on the 2CD "Rollin' With The 69 Crew: The Lost Masters" in 2013).

Exclusive to this 3CD are live BBC recordings from 1969 of the Love Affair covering Jimi Hendrix ("All Along The Watchtower"), Beatles ("A Day In The Life") and Dr. John ("Walk On Gilded Splinters").

- UK 3CD: Cherry Red RPM RPMBXM 526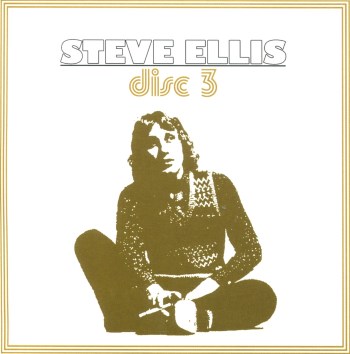 Track listing CD3: Loot (from Loot) / More More More (from Loot) / Evie / Fat Crow / Take Your Love / Jingle Jangle Jasmine / Have You Seen My Baby (alias Hold On) / Goody Goody Dancing Shoes / Good Time Livin' / Something's Gotten Hold Of My Heart / It's A Man's Man's Man's World / Bread And Wine / Lean On Me / Rainy Night In Georgia / Holly Holy / Charley Patton Rides The Delta / I Don't Know Why / Gimme Shelter / Pisces Apple Lady / Way Up On The Hill / I Got A Feelin' / Can't Stop Worryin' Can't Stop Lovin' / Take Me To The Pilot / Sympathy

The box set is named after "Time Hasn't Changed Us", a scheduled final single by the Love Affair with Steve Ellis on vocals which remained unreleased until 2013.

Housed in nifty card packaging (with individual cardboard sleeves for each CD), this new package includes detailed sleeve-notes with quotes from Steve Ellis.

CD1 and CD2 are detailed in the Love Affair discography.