NEWS ARCHIVE: 2007
(October 2007) Another LOVE AFFAIR 1971/72 line-up discovered!
It turns out Gus Eadon formed a band of his own called Colt when Love Affair broke up in 1971. Guitarist John Watchman had joined the Love Affair just months before the split, and teamed up with Gus in Colt. Interestingly, it was Colt who toured under the Love Affair moniker in the autumn of 1971 and spring of 1972 to support the "Help (Get Me Some Help)" single. More info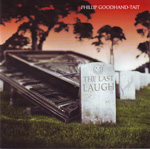 (September 2007) PHILLIP GOODHAND-TAIT - new website and CD!
Be sure to check out the official Phillip Goodhand-Tait website (www.phillipgoodhand-tait.com) for all the latest news about this great singer-songwriter. His latest CD release "The Last Laugh" includes a version of "Bringing On Back The Good Times" which he wrote for The Love Affair in 1968. He had always wanted to record this himself, but somehow never got around to it until now, only 40 years on...

Phillip is also a member of The Stormsville Shakers who have a website of their own, www.stormsvilleshakers.com.

(April 2007) STOP PRESS !!!!!
Mick Jackson will be joining the Love Affair on stage on Saturday 28th April in Great Yarmouth to play "Everlasting Love". Says Maurice: "This will be the first time in about 37 years that we have played publicly together (we have recorded and jammed together over the years). Also on the bill are the Marmalade and Jimmy James and the Vagabonds. Should be a great night!"

More LOVE AFFAIR tourdates!
18 May 2007 - Caterpillar Sports and Social Club Shrewsbury UK
19 May 2007 - Springfield Hotel Gwynedd Wales UK

LOVE AFFAIR - forthcoming album!
Maurice reports that the new album is coming along well and all the rhythm tracks are down and the band are looking at a September 2007 release.

STEVE ELLIS - new 7" vinyl re-issue single!
In November 2006, UK based Licorice Soul Records issued a limited edition of 800 individually numbered copies of "Loot's The Root" coupled with "The Undertaker Song" (LICORICE SOUL LSD 013): 'Our latest single reissue features two perennial Mod dancefloor favourites taken from the super-rare UK-only "Loot" soundtrack album. Showcasing the vocal talents of Steve Ellis (of Sixties pop sensation 'The Love Affair') alongside the inspired, funky arrangements of legendary British producer Keith Mansfield, this single features the cream of the UK's session musicians - drummer Clem Cattini, bassist Herbie Flowers, singers Madeline Bell and Doris Troy and the one and only Big Jim Sullivan on guitar! The impossible-to-find original CBS "Loot's The Root "single now commands serious money and this is the first time that club favourite "The Undertaker Song" (with organist Alan Hawkshaw) has ever been released on 45!' For more information, check out www.licoricesoul.com

STEVE ELLIS update!
Steve Ellis has now joined the ever growing MySpace community - be sure to check out his page at http://www.myspace.com/steveellisloveaffair.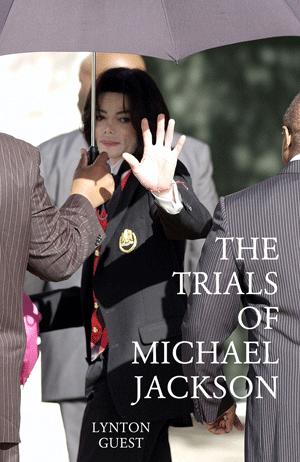 Other Steve Ellis news: Not happy with Purple Haze Records, Steve has withdrawn the 2004 "A Sort Of Innocence" CD and is hoping to release it properly on another label in due time. He has also been doing a charity CD for Testicular Cancer with both signed and unsigned acts (Steve has donated a new version of "El Doomo" and he also got The Creation & others out of retirement to contribute!) More details to follow!

LYNTON GUEST - new book!
Lynton published "The Trials of Michael Jackson" in October 2006 (pictured left). Apparently this book "not only tells the story of Michael Jackson's appearances in court on paedophile charges in 2005, but also of what was secretly going on behind the scenes - a far more important and mysterious tale than that unfolding in the courthouse".
The book is available from all good book shops, or directly from the publisher's website http://www.aureus.co.uk/.

More LOVE AFFAIR tour dates!
The Love Affair have announced the following 2007 live dates on their MySpace page - and more dates are being planned:

17 Mar 2007 - Grantham College
23 Mar 2007 - Butlins (Bognor Regis)
24 Mar 2007 - The Music Hall (Shrewsbury)
28 Apr 2007 - Vauxhall Holiday Park, GT Yarmouth (60's W/end)
15 Sep 2007 - Vauxhall Holiday Park, GT Yarmouth (60's W/end)
29 Sep 2007 - Whitby Pavillion Complex

STOP PRESS! The Love Affair are also making plans for a new album!

(February 2007) MAURICE BACON update!
Not only has he started playing with the Love Affair again - Maurice has also formed a new record label called 'Riser Recordings' with with Andrew Winters (they used to run the Ultimate label together in the 90's). The first release was issued on 29 May 2006 by a band called Hey Gravity! with a track called "Inside Out". They are a two girl/three boy rock and roll song machine out of London, England, fronted by singer/chanteuse Justine Berry. You can check them out at http://myspace.com/heygravity.

Maurice's son Danny Bacon is drumming for a band called Supersmile (formed in 2005) and according to Maurice they are doing very well with lots of shows and record company interest. He reckon it won't be long before they have a record out! You can check them out yourselves at http://myspace.com/supersmile.

(January 2007) THE LOVE AFFAIR - "The Everlasting Love Affair" - remastered CD!
Last year, German re-issue label Repertoire Records released a remastered edition of Love Affair's 1968 debut album, with no less than 8 bonus tracks (most of which were B-sides to singles lifted from the album - but the two 1969 singles "One Road" and "Let Me Know" are also included). The re-issue comes with excellent sleeve notes by Chris Welch and a heavily illustrated booklet. More info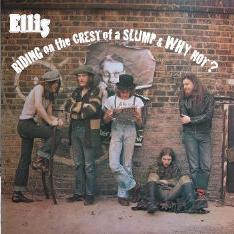 ELLIS - "Riding On The Crest Of A Slump / Why Not?" - new CD!
In May 2006, UK based Acadia Records released the two Ellis albums from 1972/73 on CD for the first time (pictured left). This time around, Steve Ellis contributed excellent sleevenotes himself. More info

KIN - "El Doomo" single discovered!
Back in 1971, Steve formed the band KIN with Zoot Money. The band had changed its name to Ellis by the time the first single got released, but someone forgot to tell the German branch of CBS, who pressed up a number of promo copies of "El Doomo" credited to KIN! More info