NEWS ARCHIVE: 2004-2005
(August 2005) Added a Malaysian "Help (Get Me Some Help)" EP from 1971, and updated the entry for the Malaysian "Bringing On Back The Good Times" single (CBS 2-577) from 1969.

(March 2005) MAURICE BACON update!
Maurice reports that Joust was a great success last year, over 2 weekends attraction 24,000 people and firmly establishing the festival as the biggest mediaeval festival in the UK! He is also involved in another project of a similar nature called Quest "The Legend Of The Green Knight". More details:
- Joust: "A festival Of Mediaeval Mayhem" - 23/24/30/31-July-2005 - www.joust.info
- Quest: "The Legend Of The Green Knight" - www.legendofquest.co.uk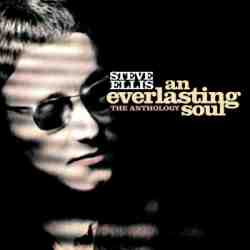 STEVE ELLIS - "An Everlasting Soul" - new CD out now!
Steve Ellis is the subject of a forty-three track double CD mid-price compilation entitled "An Everlasting Soul (The Anthology)" which was released on 31 January 2005 on the Castle Music label. The detailed and informative sleeve notes tells the Steve Ellis story in all its many peaks and troughs, and the excellent fold-out booklet is packed with rare photos and memorabilia. More info

Updated the Steve Ellis discography with details about his unreleased solo album "Pavement Arena" from 1999. More info

BOB SAPSED update! Information about Bob's 1978 band Red Rinse has recently surfaced. More info

(February 2005) "Everlasting Love" cover versions!
Added 14 'new' "Everlasting Love" cover versions by David Ruffin, Howard Carpendale, Stephanie Mills, Knudsen Bros, Seventh Heaven, Vicky Sue Robinson, Heartclub, Mysterio, David Essex, Dump, Louise Mandrell, Fernando Express, Solomon Burke, and Jamie Cullum, whose version was featured on the motion picture soundtrack "Bridget Jones - the Edge of Reason". More info

(October 2004) TIM STAFFELL update!
A rare photo of Jonathan Kelly's Outside, the band featuring Tim Staffell and Snowy White among others, is added to the Tim Staffell biography. Be sure to check out the new official Tim Staffell website, www.staffell.com, for all the latest news and rumours! Jonathan Kelly has also got his own website, www.jonathankelly.co.uk.

(September 2004) SCIENCE OF SOUND - "OnceAndFuture" - new CD out now!
Lynton Guest and Mike Hurst have teamed up to create Science Of Sound, a distinctive set of musicians, programmers and engineers. The first SOS project is the unique CD 'OnceAndFuture' (Label of Love LOL CD101), released 30 August 2004 and distributed by BMG in the UK. More info

LIMITED OFFER! Lynton has generously offered 50 signed copies of the new CD for free to the first 50 fans who contact him directly. Lynton can be contacted at

(July 2004) A signed Love Affair photo dated December 1972 confirms that John Cook was indeed a member of the band. Furthermore, a newspaper clipping from November 1971 list yet another Love Affair line-up consisting of Gus (Eadon), Sean, Robin and John. More info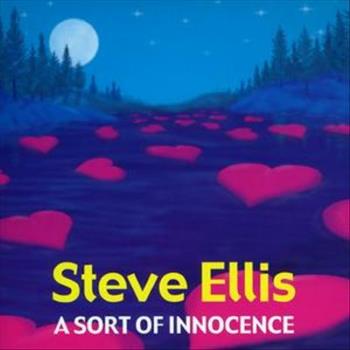 (May 2004) STEVE ELLIS - "A Sort Of Innocence" - new CD out now!
Steve's new solo album was released 19 April 2004 on the Red Rock label (a Purple Haze Records subsidiary) and is available from all good record shops, or directly from his website www.steveellis.co.uk. Steve and some of his friends have written most of the songs but there are also a couple covers, including a great acoustic version of "Everlasting Love". More info

(March 2004) Maurice Bacon is promoting Joust this year as well, probably the biggest Mediaeval Festival in the UK: The festival is held on two weekends, 24 - 25 July & 31 July - 01 August 2004.

(February 2004) "Everlasting Love" - new dance mix available soon?
Following last months "Everlasting Love: the Remix", Mike Hurst and Lynton Guest have now also prepared a dance mix of "Everlasting Love". The first remix they did was very good - I am not sure if the single has made it to the shops yet, but it is definitely worth picking up! Lets hope the new dance mix is just as good! Watch this space!

(January 2004) STEVE ELLIS news!
Steve will be performing at the Ronnie Lane Memorial Concert in London Royal Albert Hall on 08 April 2004. Other confirmed artists are Paul Weller, Steve Cradock with Ocean Colour Scene, Pete Townsend, Dennis Greaves, Ronnie Wood, Chris Farlowe, P.P. Arnold, Mick Jones, Glen Matlock, Kenney Jones' Band including Rick Wills & Paul Young, Debbie Bonham, Stereophonics, Keith Smart, Charlie Hart, and more!

Steve's long-delayed new solo CD, "A Sort of Innocence", will be released on Purple Haze's new label, Red Rock (catalogue REDR001) later this month. it looks as if 2004 will be a good year for us Steve Ellis fans, because Sanctuary are releasing "A Complete Retrospective of Steve Ellis" this year, compiling material from Love Affair, Steve Ellis solo, Ellis Band, Widowmaker, and some rarities.

Last, but not least, Sony have discovered a Steve Ellis solo album, from circa 1970, in their vaults. Be sure to visit Steve's website for more information about these upcoming releases!