Riding On The Crest Of A Slump (1972)

Track listing:

SIDE 1:
1) Good To Be Alive (Zoot Money / Colin Allen) - 3:26
2) El Doomo (Steve Ellis) - 5:12
3) You're The Only Reason (Jimbo Gyp) - 3:38
4) Tune for Brownie (Steve Ellis) - 3:00
5) Your Game (Steve Ellis) - 4:20

SIDE 2:
1) Three Times Corner (Zoot Money) - 3:59
2) Morning Paper (Steve Ellis) - 3:20
3) Wish I Was Back Home (Steve Ellis - Andy Gee) - 3:40
4) Angela (Zoot Money - Colin Allen) - 7:29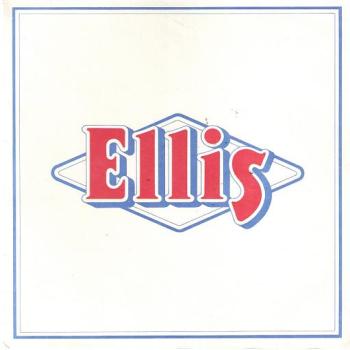 Personnel:
Steve Ellis - vocals
Andy Gee - guitar
Dave Lutton - drums
Jim Leverton - bass
Zoot Money - keyboards, vocals
------------------------------------
Colin Allen - percussion
Maggie Bell - vocals
Mick Weaver - keyboards
Gary Farr - harmonica

Produced by Roger Daltrey

- UK LP: Epic EPC 64878
- UK promo LP: Epic EPC 64878 - with promo sleeve
- Holland LP: Epic EPC 64878
- USA LP: Epic KE 31945
- UK CD (2006): Acadia ACA 8101 - also includes the 1973 "Why Not?" album (pictured below)
- UK CD (2014): Esoteric Recordings ECLEC2447

The UK promo album is housed in a gatefold sleeve with Ellis logo on the front, photos of band members on the inside and short biographies on the back. Interestingly it list Edries Fataar as the bass player. It was Jim Leverton who played bass on the album but he left when the band was about to tour and was replaced first by Edries Fataar. Edries however was unwell and didn't stay for long. With Nick South the band found a permanent replacement.

Edries Fataar was one of three brothers in The Flames from Durban, South Africa. In 1968 the band moved to London and began touring in the United Kingdom. On one of their tours they were spotted by a member of The Beach Boys, Carl Wilson who signed them to the Beach Boys new record label, Brother Records. The band then moved to Los Angeles States, and they recorded and released their 1970 album "The Flame" with Carl Wilson producing the album. The Flames dissolved in late 1970 when Ricky Fataar and his fellow former Flame bandmate Blondie Chaplin were recruited by the Beach Boys, in March 1972. Edries returned to London and joined Ellis.

The song "You're The Only Reason" credited to Jimbo Gyp was actually written by Jim Leverton but for reasons best known to himself he wanted to be credited as such.

Steve Ellis: "'Riding On The Crest Of A Slump' was produced by the Who's Roger Daltrey. He's a good lad. I lived next door to him near Heathfield, Sussex in a spare cottage of his for three years to get out of London. I got people like Maggie Bell from Stone The Crows, Mike Patto and Roger Chapman and we'd rehearse there. I think Roger regretted it, because we made a lot of bloody noise. He was moaning. He done a good job, though. We had Glyn Johns come in, the Stones' producer. Say what you like, mate! The whole album had a good feel."