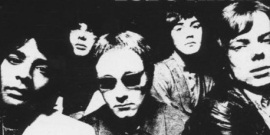 Heavily illustrated, the Love Affair biography details all known line-ups from 1966 until the band finally called it quits in 2010.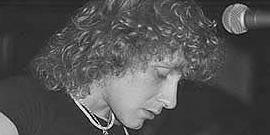 After leaving the Love Affair, Steve Ellis formed Ellis and Widowmaker. Since the mid-90's he has been fronting Steve Ellis' Love Affair.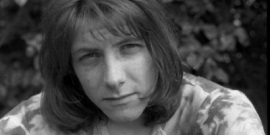 Tim Staffell was the vocalist/guitarist in Morgan, the 1971 band formed by Morgan Fisher and Maurice Bacon when Love Affair broke up.
index of Love Affair band members
| | | | | | | |
| --- | --- | --- | --- | --- | --- | --- |
| year | vocal | keyboard | guitar | bass | drums | notes |
| 1966 | Steve Ellis | Morgan Fisher | Ian Miller | Warwick Rose | Maurice Bacon | Soul Survivors |
| 1966 | Steve Ellis | Morgan Fisher | Georgie Michael | Mick Jackson | Maurice Bacon | Love Affair Mk 1.1 |
| 1967 | Steve Ellis | Morgan Fisher | Rex Brayley | Mick Jackson | Maurice Bacon | Love Affair Mk 1.2 |
| 1967 | Steve Ellis | Pete Bardens | Rex Brayley | Mick Jackson | Maurice Bacon | Love Affair Mk 1.3 |
| 1967 | Steve Ellis | Lynton Guest | Rex Brayley | Mick Jackson | Maurice Bacon | Love Affair Mk 1.4 |
| 1968 | Steve Ellis | Morgan Fisher | Rex Brayley | Mick Jackson | Maurice Bacon | Love Affair Mk 1.5 |
| 1970 | August Eadon | Morgan Fisher | Rex Brayley | Mick Jackson | Maurice Bacon | Love Affair Mk 2.1 |
| 1970 | August Eadon | Morgan Fisher | Eunan Brady | Bob Sapsed | Maurice Bacon | Love Affair Mk 2.2 |
| 1970 | August Eadon | Morgan Fisher | Bernie Holland | Bob Sapsed | Maurice Bacon | Love Affair Mk 2.3 |
| 1971 | August Eadon | Morgan Fisher | John Watchman | Bob Sapsed | Maurice Bacon | Love Affair Mk 2.4 |
| 1971 | August Eadon | n/a | John Watchman | Paul Martinez | Sean Jenkins | Love Affair Mk 2.5 |
| 1972 | August Eadon | n/a | John Watchman | Robin Lodge | Sean Jenkins | Love Affair Mk 2.6 |
| 1972 | August Eadon | n/a | John Watchman | Ray Auld | Sean Jenkins | Love Affair Mk 2.7 |
| 1972 | Brian Johnson | n/a | Joe Ryan | Martin Kemp | Roy Morgan | Love Affair Mk 3.1 |
| 1972 | Bob England | Bob Alan Broad | Dick Scarfe | Bill Gibbard | Dave Stallard | Love Affair Mk 4.1 |
| 1972 | Bob England | Bob Alan Broad | Dick Scarfe | Bill Gibbard | Dave Potts | Love Affair Mk 4.2 |
| 1973 | Bob England | John Cook | Dick Scarfe | Bill Gibbard | Dave Potts | Love Affair Mk 4.3 |
| 1974 | Mick Wheeler | Barry Barney | George Williams | Bill Ball | Phil Chesterton | Love Affair Mk 5.1 |
| 1975 | Mick Wheeler | Dave Wendels | George Williams | Bill Ball | Phil Chesterton | Love Affair Mk 5.2 |
| 1976 | Martin Lyon | n/a | Bob Banasiak | Ian Henderson | Chris North | Love Affair Mk 6.1 |
| 1980 | Martin Lyon | Ian Gibbons | Bob Banasiak | Phil Mitchell | Kevin Morris | Love Affair Mk 6.2 |
| 1983 | Martin Lyon | Ian Gibbons | Rufus Ruffell | Phil Mitchell | Chris North | Love Affair Mk 6.3 |
| 1987 | Martin Lyon | ??? | Ted Tomlin | Russ Strutter | ??? | Love Affair Mk 6.4 |
| 1998 | Martin Lyon | ??? | Adam ??? | Russ Strutter | John Skelton | Love Affair Mk 6.5 |
| 2007 | Martin Lyon | Dave Dulake | Rufus Ruffell | Mike Steed | Maurice Bacon | Love Affair Mk 6.6 |